It's cup time! The Stones look to keep their cup dream alive, to do this they must overcome National League North leaders Gloucester City.
Last Time Out
Wealdstone will be hoping to avoid the level of drama that the last round evoked. Recovering from 3-0 down against Eastleigh was an impressive feat, but it was not the most comfortable of victories. Four goals in the second half showcased trademark mental grit, with the last one coming in the 91st minute.
Against Gloucester City, Wealdstone will be looking to progress in slightly safer fashion.
In contrast, Gloucester sailed through in their most recent tie. In storming fashion, they pumped seven past Maldon & Tiptree.
Both teams are familiar with high-scoring matches, perhaps this weekend will bring about one more.
Gloucester City- The Season So Far
The story of Gloucester City has been an interesting one so far. After 17 matches have gone by, Gloucester find themselves atop of the National League North. Impressively, they have 34 points, seven clear of Chester FC.
However, recent events have attracted some interest.
After a barnstorming start to the season, manager James Rowe attracted the attention of Chesterfield, signing with them back in November.
With Rowe, three players have made the journey with him. Akwasi Asante was signed from Gloucester, whilst both George Carline and Alex Whittle entered free agency before joining Chesterfield.
No doubt, this will have a lingering effect on Gloucester. Wealdstone will be hoping to take advantage of this instability with a win.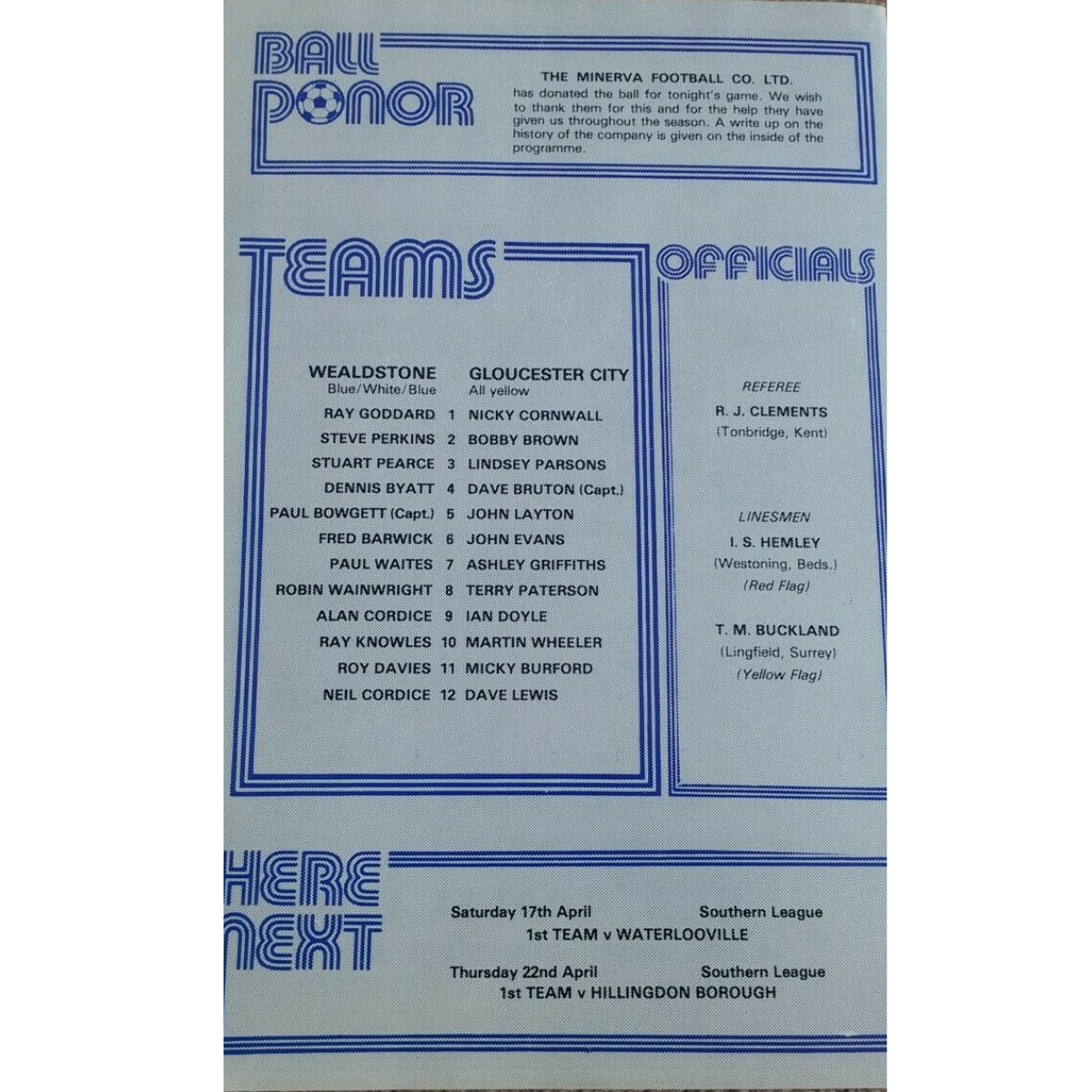 A Historical Hit
For the historians out there, there have been a few fun cup ties against Gloucester over the years.
One particularly memorable year is none other than 1982.
In 1982, the Stones met Gloucester in two cup competitions.
In the FA Trophy itself, Wealdstone enjoyed a comfortable 3-1 victory. Perhaps the best illustration of how things have changed for the two clubs is that this tie came in the first round of the FA Trophy as opposed to the Fourth.
Perhaps a more exciting affair, came in the final of the Southern League Cup.
Over two legs, Wealdstone clinched a 2-0 aggregate victory. It was the in the first of these matches that a young Stuart Pierce netted the sole goal. At a mere nineteen years of age, this was the first of many memories he left Wealdstone fans with.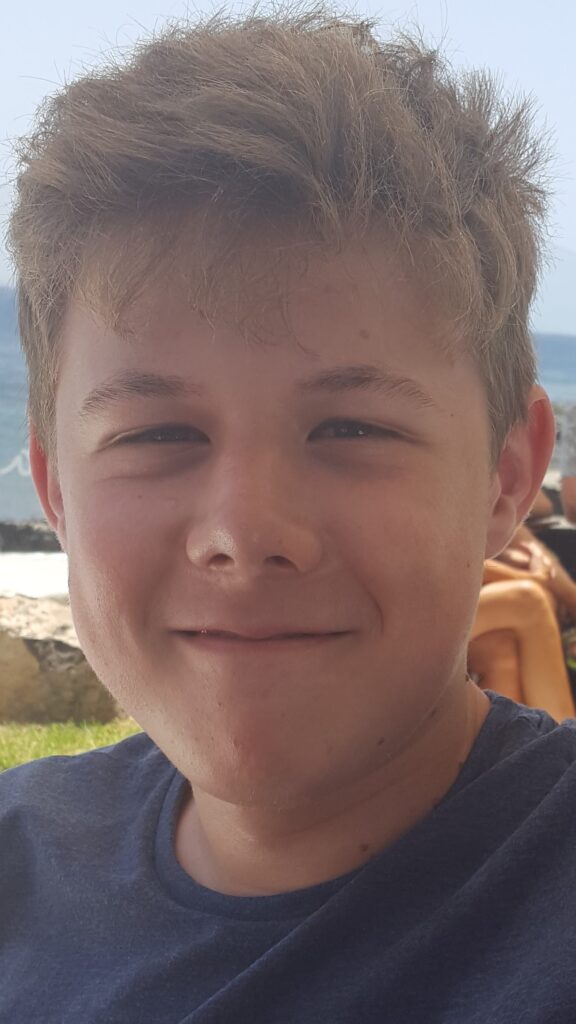 Dan blogs over at www.top-bins.co.uk and is going to write some match previews and other content for us this season.
Lover of all sports with a particular passion for football, an Arsenal and Wealdstone season ticket holder. 
Cover Photo Credit: Adam Williams