The Supporters Club is proud of its history of organising its walks, aimed at raising funds for, and the profile of, Wealdstone FC.
The Supporters Club held its first sponsored walk in 1991 when over 80 supporters walked the 16 miles from Harrow to see an away game against Fisher Athletic in South East London, raising over £8,000. Later walks to Harrow Borough, Wingate & Finchley, Leyton Pennant and Boreham Wood were equally successful.
In 2001 under the guidance of then committee members, Graham Jones and Paul Fruin, the sponsored walks took on a new life. The Stones to Rocks Walk, in March 2001 saw a group of Wealdstone supporters take five days off work to walk the 60 miles from Leatherhead to arrive in Bognor Regis ready for the Stones game on the following weekend.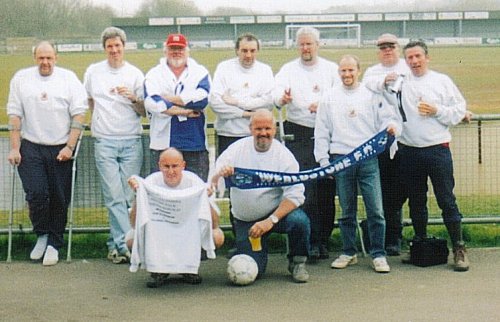 2003 saw the Strolling Stones Walk to Oxford, a walk with a difference as this time ten supporters took time off work to walk 75 miles along the banks of the Oxford Canal from Newbold-On-Avon to Oxford, with a narrow boat following in support acting as floating restaurant and evening hotel. 
In 2008 a sponsored walk to Hendon on the last day of the season was organised. There were over 35 walkers and well over £4,000 was raised.