The Wealdstone F.C. Supporters Club exists with one fundamental purpose – to support Wealdstone Football Club in whatever means necessary to further this great non-league football club. Here, you will find details about the Supporters Club's efforts to raise vital funds for Wealdstone FC. One such way has been the running of the Club Shop. During the 1970's and 1980's at Lower Mead Stadium, the Wealdstone F.C. Club Shop was the envy of most non-league clubs in the country.   In recent times, the club had to survive for some time without a shop, meaning the club missed out on this vital resource.
Following a meeting in November 2008, approval was given to begin again at our new home at "The Vale".   Within a couple of weeks, it transformed into a new, fully-stocked "Megastore", opening for business in December 2008.  From August 2010, our stock has been available 24/7 from the new
ONLINE Megastore
, raising vital funds for the club and ensuring you "Wear Your Colours". The Supporters Club also co-ordinate and manage a regular series of fundraising events, including race nights, quiz nights, greyhound evenings, dinners, sponsored walks and Supporters' 5-a-side Tournaments. The Supporters Club held its first sponsored walk in 1991, from Harrow to see an away game against Fisher Athletic in South East London.   Later walks to Harrow Borough, Wingate & Finchley, Leyton Pennant and Boreham Wood were equally successful. In 2001 the sponsored walks took on a new life when a group of supporters took five days off work to walk from Leatherhead to Bognor Regis ready for the Stones game on the following weekend.    In 2003, supporters took time off work to walk from Newbold-On-Avon to Oxford and in April 2008 a walk to Hendon on the last day of the season raised well over £4,000. In 1999 th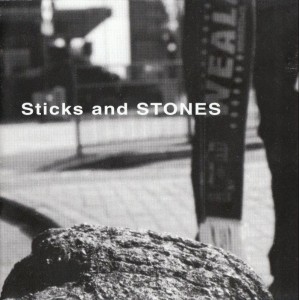 e Sticks and Stones CD was released, compiled by Wealdstone Supporters and the bands that they play in. This was to be followed a year later with the first ever "Stones Aid" gig, which took place in the private room at the Conway's Pub in Honeypot Lane, Stanmore. The Supporters Club continues to explore new and exciting ways to raise funds, as well as using the tried and trusted methods!