As we move into the closing stages of the season we are in a very respectable 17th place and are 13 points clear of the bottom three which guarantees National League football next season.
All credit to the players and the Management Team for getting us into this position.which pretty much ensures we will see National League football at Grosvenor Vale next season.
With a very credible 11 clean sheets and 46 goals scored we have seen some memorable games and enjoyed some brilliant away days this season.
On to the matter in hand, now is the time to have your say and vote for your Player of the Season and for our Junior Stones to vote for their Player of the Season.
U16s only can vote for their Junior Stones Player of the Season.
Last year the vote was very close so your vote could make the difference.
Voting closes on the 3rd May at 8:00pm.
Our League Season in Numbers (to date)
Our 2020/21 Winners - Jacob Mendy Mendy and Jake Askew
So who is going to follow in the footsteps of last years deserved winners.
With Jacob having moved on to Boreham Wood and Jake to Barnet we will be looking at two new winners.
Where's you vote going?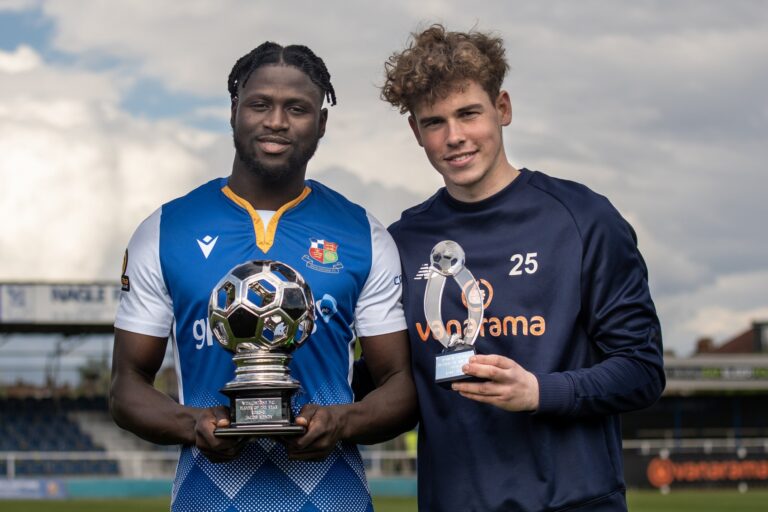 Photo credits to Adam Williams, Jon Taffel and MontImageMedia